Slime Blossoms
are rare flowers that are filled with slime. They made their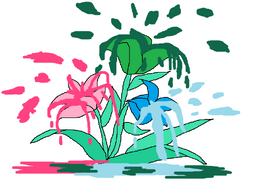 appearance in
Slime Season
.
Slime Blossoms are lily-like flowers that stay closed until Slime Season, their petals open up and they let out an explosion of slime in different colors and scents.
Their slime is very fun to play in, if you like to being messy that it.
Ad blocker interference detected!
Wikia is a free-to-use site that makes money from advertising. We have a modified experience for viewers using ad blockers

Wikia is not accessible if you've made further modifications. Remove the custom ad blocker rule(s) and the page will load as expected.