The Sensation Fantasy is a musical soundtrack that plays sounds of friendship.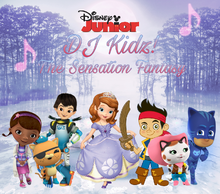 Band Players
Songs
Friendship Through the Ages
Right There in Front of Me
No Matter What, We're Friends
Yume de Yozora o Terashitai
Aozora Jumping Heart
A True, True Friend
A Friend for Life
Perfect Day for Fun
Let the Rainbow Remind You
Yume no Tobira
Kira Kira Sensation
Ad blocker interference detected!
Wikia is a free-to-use site that makes money from advertising. We have a modified experience for viewers using ad blockers

Wikia is not accessible if you've made further modifications. Remove the custom ad blocker rule(s) and the page will load as expected.