Treasure
is a scarlet kitten with aqua blue eyes who looks somewhat like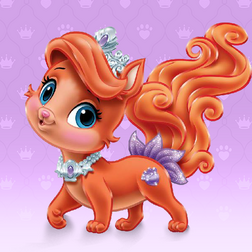 Ariel. She has a silver seashell tiara and necklace. She is sweet, curious and playful, just like Ariel.
Ariel and Treasure met during a trip aboard Prince Eric's ship. Prince Eric's sailors found Treasure and kept her on board the ship, where Ariel met her. Treasure loves the water, but had always dreamed of life in a grand castle.
Ad blocker interference detected!
Wikia is a free-to-use site that makes money from advertising. We have a modified experience for viewers using ad blockers

Wikia is not accessible if you've made further modifications. Remove the custom ad blocker rule(s) and the page will load as expected.